100 adult patients suffering from chronic, severe nonmalignant pain were studied over the course of 12 months by Anjum Bux, MD, director of chronic pain management at Ephraim McDowell Regional Medical Center and Harrison Memorial Hospital in Danville and Cynthiana, Ky.  The criteria for the 100 individuals required they have already undergone 6 months of conventional pain management prior to the introduction of an intrathecal pump.
What is an Intrathecal Pump and How Does it Help with Chronic Pain Management?
An intrathecal pump is a device that is used to deliver pain medication such as morphine, ziconotide and baclofen directly to the spinal cord.  The small pump is surgically implanted beneath the skin, usually in the abdomen, and uses a catheter to deliver pain medication to the appropriate region.
Intrathecal pumps are often used to treat conditions such as chronic back pain, chronic neck pain or sciatica.  Some patients suffering from failed back or neck surgery may also benefit through the use of an intrathecal pump for.  The pump can often replace administration of oral opioid medications in chronic noncancer pain patients.
There are two main styles of intrathecal pumps – fixed rate and variable rate.
Fixed rate pumps – mechanically operated and no battery required.
Variable rate pumps – contain a battery and integrated circuitry which allow rate of delivery to be adjusted. Variable rate pumps may need to be replaced over time due to the use of a battery
Measuring the Effectiveness of Medication Delivery Via an Intrahelical Pump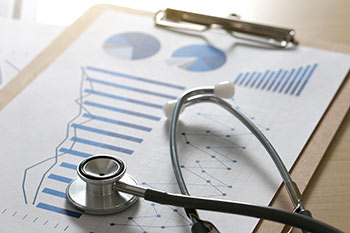 The study tracked a variety of primary outcomes:
Changes in mean visual analog scale (VAS) pain scores
Morphine milligram equivalent usage
Number of daily medications
Number of daily narcotics
The following secondary outcomes were also tracked:
Changes in the number of ER visits
Non–health care–related visits
Number of hospitalizations.
Results of Study Show Significant Benefits When Using Intrathecal Pump
Bux reported a significant drop in mean VAS scores in the 100 participants after switching to the use of an intrathecal pump.  VAS scores dropped from 7.81 to 5.81 (P<0.001).
The study also showed a drastic change in the use of daily oral or transdermal morphine equivalents.  These dropped from 57.89 to 2.91 mg (P<0.001).  The number of pain medications consumed by the participants also dropped from 1.78 to 0.98 (P<0.001).
The secondary outcomes tracked in this study also supported the case for intrathecal pumps.
Hospitalizations – 0.22 to zero (P<0.001)
Non-pump-related clinic visits – 0.81 to 0.53
ER visits – 0.69 to 0.54
Bux concluded that the use of an intrathecal pain pump led to better pain control, as well as decreases in amount of total medications, narcotics, pain medications and ER visits.
Are you a candidate?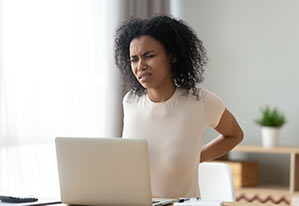 Do you think you or a loved one may be a candidate for an intrathecal pump for pain management?  Contact Progressive Pain Management today.  We have 3 offices located conveniently throughout New Jersey.
Ocean Township Pain Management
References:
painmedicinenews.com (Account required to read full article)