How a Pandemic Changed Pain Management Healthcare
To say that COVID-19 has thrown a wrench into our daily lives would be a massive understatement.  As pain management professionals, we had to quickly adapt to the challenges this pandemic put in front of us and navigate a new landscape of twists and turns while continuing to provide top-notch healthcare to our patients.
Telemedicine for Pain Management in NJ
One of the most significant changes the COVID-19 pandemic has brought about is the way we meet with others.  Video conferences have replaced in-person meetings in the workplace, and the same holds true in the healthcare industry.  Thanks to technology, we were able to transition smoothly to a telemedicine-based approach, whenever appropriate.
Telemedicine allows us to communicate with our patients while minimizing the risk of infection.  Chronic pain doesn't stop for a pandemic, so video chats and phone calls allow us to provide the same level of healthcare without putting our patients or employees at risk.
Some of the things we can utilize telemedicine for include:
Initial Consultations
Prescription Refills
Follow-up Appointments
Beyond minimizing the risk for infection, telemedicine came with other added benefits, including:
Eliminating the need for travel for our patients
Increased efficiency for our practice
Ability to assess our patients in their home environment
Ability to work with patients outside of our immediate geographical area
There are certainly procedures and situations that require us to meet with our patients face to face, and we take appropriate safety precautions in those cases.
If you are interested in telemedicine for your pain management, contact us today here.
COVID-19 Vaccinations and Steroid Injections
With the emergence of the Pfizer, Moderna and Johnson & Johnson COVID-19 vaccines, we need to be mindful when scheduling steroid injections for chronic pain relief.  While there is no data to support negative interactions between steroid injections and COVID-19 vaccine administration, it is accepted as a general rule of thumb to wait 2 weeks before and 2 weeks after the administration of the vaccine before receiving any steroid injections.
Since there is no long-term data yet on COVID-19 vaccines, the 2-week waiting window is derived from guidance on other existing vaccines.  While there hasn't been any evidence of immunity suppression from the steroid injections, it's better to err on the side of caution until we have enough data on the subject.
Pain Management in COVID-19 "Long Haulers"
COVID-19 survivors may be at risk of opiate addiction, due to the high rate of pain medications being prescribed while recovering from the virus.  While hospitalized, these patients may be prescribed opiates such as OxyContin, Vicodin or Codeine for their pain or anxiety.   For example, patients put on ventilators to assist with breathing, may be sedated in order to remain comfortable.
This puts a whole new group at risk for future opiate dependency without the proper guidance from an experienced pain management doctor.
Alternative treatments such as physical therapy, over the counter anti-inflammatory medication or biofeedback may be recommended for long haulers in lieu of opiates.
These are just a few of the ways pain management healthcare has changed in the face of COVID-19.  While we continue to face new challenges as variants of the virus emerge, you can always count on Progressive Pain Management to evolve and adapt.  Our goal is to provide our patients with the best pain management throughout New Jersey!
Study Shows Intrathecal Targeted Drug Delivery Beneficial Over Conventional Measures in Noncancer Pain Patients
100 adult patients suffering from chronic, severe nonmalignant pain were studied over the course of 12 months by Anjum Bux, MD, director of chronic pain management at Ephraim McDowell Regional Medical Center and Harrison Memorial Hospital in Danville and Cynthiana, Ky.  The criteria for the 100 individuals required they have already undergone 6 months of conventional pain management prior to the introduction of an intrathecal pump.
What is an Intrathecal Pump and How Does it Help with Chronic Pain Management?
An intrathecal pump is a device that is used to deliver pain medication such as morphine, ziconotide and baclofen directly to the spinal cord.  The small pump is surgically implanted beneath the skin, usually in the abdomen, and uses a catheter to deliver pain medication to the appropriate region.
Intrathecal pumps are often used to treat conditions such as chronic back pain, chronic neck pain or sciatica.  Some patients suffering from failed back or neck surgery may also benefit through the use of an intrathecal pump for.  The pump can often replace administration of oral opioid medications in chronic noncancer pain patients.
There are two main styles of intrathecal pumps – fixed rate and variable rate.
Fixed rate pumps – mechanically operated and no battery required.
Variable rate pumps – contain a battery and integrated circuitry which allow rate of delivery to be adjusted. Variable rate pumps may need to be replaced over time due to the use of a battery
Measuring the Effectiveness of Medication Delivery Via an Intrahelical Pump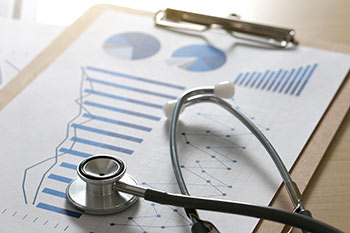 The study tracked a variety of primary outcomes:
Changes in mean visual analog scale (VAS) pain scores
Morphine milligram equivalent usage
Number of daily medications
Number of daily narcotics
The following secondary outcomes were also tracked:
Changes in the number of ER visits
Non–health care–related visits
Number of hospitalizations.
Results of Study Show Significant Benefits When Using Intrathecal Pump
Bux reported a significant drop in mean VAS scores in the 100 participants after switching to the use of an intrathecal pump.  VAS scores dropped from 7.81 to 5.81 (P<0.001).
The study also showed a drastic change in the use of daily oral or transdermal morphine equivalents.  These dropped from 57.89 to 2.91 mg (P<0.001).  The number of pain medications consumed by the participants also dropped from 1.78 to 0.98 (P<0.001).
The secondary outcomes tracked in this study also supported the case for intrathecal pumps.
Hospitalizations – 0.22 to zero (P<0.001)
Non-pump-related clinic visits – 0.81 to 0.53
ER visits – 0.69 to 0.54
Bux concluded that the use of an intrathecal pain pump led to better pain control, as well as decreases in amount of total medications, narcotics, pain medications and ER visits.
Are you a candidate?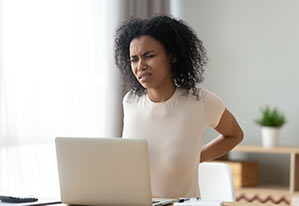 Do you think you or a loved one may be a candidate for an intrathecal pump for pain management?  Contact Progressive Pain Management today.  We have 3 offices located conveniently throughout New Jersey.
Ocean Township Pain Management
References:
painmedicinenews.com (Account required to read full article)
How Endoscopic Technology can Aid in Chronic Back Pain Relief
In a study published December 2014, a common treatment for back pain known as conventional fluoroscopically guided continuous radiofrequency (CRF) and pulsed radio frequency (PRF) is compared to an endoscopic visually guided method. A specially designed cannula and endoscope were developed specifically for this visualized, surgically directed endoscopic technique. The instruments were designed ergonomically, to keep the image in focus while the endoscope scope…
Read More
Spinal cord stimulator (SCS)
A spinal cord stimulator (SCS), also known as a dorsal column stimulator, is a device surgically placed under your skin to send a mild electric current to your spinal cord. This therapy can essentially reduce your pain significantly. Stimulation does not eliminate the source of pain, it simply interferes with the signal to the brain, therefore, the amount of pain relief varies for each person. The device is first done as a trial before it is placed permanently. The goal…
Read More
Stem cell therapy is a natural way of treating conditions such as knee pain
Stem cell therapy is a natural way of treating conditions such as knee pain, shoulder pain and hip pain. This is a minimally invasive, out patient procedure that is performed by Dr. Bannister. How it Works: Chronic joint pain is usually due to degenerative changes of the bone and soft tissue within the joint. Stem cells have been shown to regenerate the tissue that has been lost due to normal wear and tear. How it's Done: Stem cells are harvested…
Read More
Treatment for back pain
Treatment for lower back pain depends upon the patient's history and the type and severity of pain. The majority of lower back pain cases get better within six weeks without surgery. Examples of conservative treatment includes: – Rest, Ice and or heat – Exercise, Physical Therapy and Chiropractic treatment – Medications (OTC or prescribed) If you continue to have pain despite conservative treatment and you have any of the following diagnoses, we can offer you minimally invasive treatment options: –…
Read More
Intrathecal Pump
An intrathecal pump is a medical device used to deliver medications directly into the space between the spinal cord and the protective sheath surrounding the spinal cord. ​ ​Delivery of drugs into spinal fluid requires smaller amounts of medication and is often more effective at controlling pain than oral therapy. Spinal analgesia may be so effective, that patients are able to reduce or discontinue oral pain medications, thus decreasing associated side effects. Who is a Candidate? Those who have failed…
Read More