Intrathecal Pump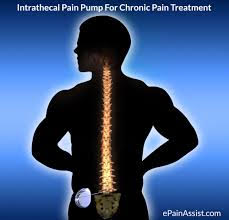 An intrathecal pump is a medical device used to deliver medications directly into the space between the spinal cord and the protective sheath surrounding the spinal cord.
​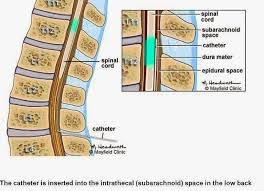 ​Delivery of drugs into spinal fluid requires smaller amounts of medication and is often more effective at controlling pain than oral therapy.
Spinal analgesia may be so effective, that patients are able to reduce or discontinue oral pain medications, thus decreasing associated side effects.
Who is a Candidate?
Those who have failed conservative therapy
Those not allergic to the medication
If you have had a positive response to a trial dose of the medication
If you have no medical contraindications to undergoing implantation
You are taking pain medications daily
You do not have psychological disorders that would be considered a contraindication
*This procedure is performed by Dr. Bannister in an outpatient setting and is covered by insurance.